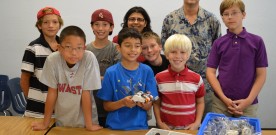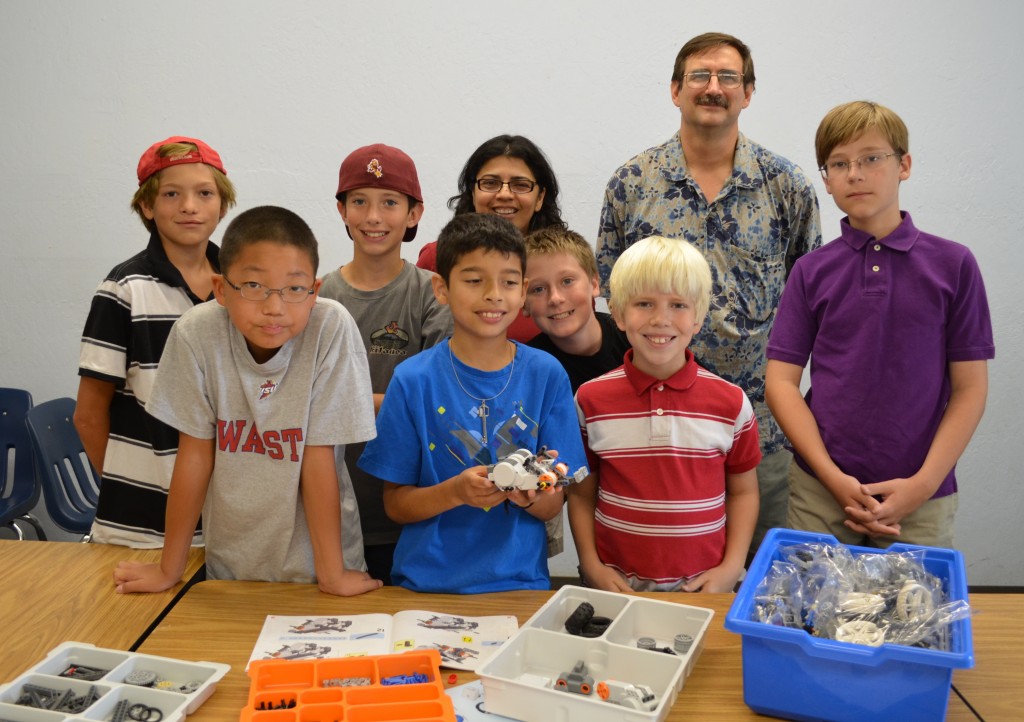 By Sammy Nagy
Legos. Those plastic, colorful building blocks used by kids of all ages. With them, one can build a car, a plane, or even a famous building. But what about a robot that can be operated by a computer program from your laptop?
Well, now you can do just that by joining the Tempe Prep junior Academy FIRST Lego League (FLL) team. The group meets on three Sundays each month from 1 to 4 p.m. on the TPA campus. Mrs. Cruz is the head parent volunteer, and TPA's FLL team is also aided by Mr. Dischinger, the lead mentor of the TPA Robotics Club. Current participants include four seventh graders, two sixth graders, and even a fifth-grade brother of a TPA student.
FIRST Lego League is about challenging students to solve new problems with the use of Lego robotics. This year's task is to discover a way to help senior citizens through Lego robotics. Teams that take on this FLL task are only allowed a maximum of 10 members and must work with identical competition kits.
Our first tournament is scheduled for Dec. 1 at Hamilton High School. Interested in joining? The team still has room for three more students!
Share
About Author
(0) Readers Comments