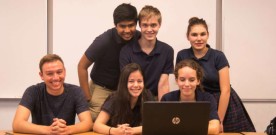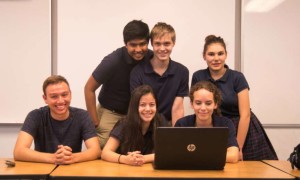 By Katherine Camberg
The speech and debate team is small but mighty this year. There may not be very many members, but the members who do participate work diligently and perform well. This year Tempe Prep Junior Emma Moriarty has even qualified for the nationals competition.
In order to qualify for nationals, she had to place in the top three at a national qualifying meet. She will be representing TPA in the world school's debate. This event is where a team debates against other teams. Emma has been practicing very hard in preparation for nationals which is over the summer.
Junior Aimee Cheng says, "My favorite parts of speech and debate are the great community that comes along with it and the life skills that I get from participating in speech and debate." She says that her experience in speech and debate has aided her public speaking, argumentation, and critical thinking. Trust me, you do not want to start an argument with a speech and debate member, it's what they do best!
Speech and Debate is an extra-curricular that creates a great community for those participating in it. Members make friends from many different high schools, and bond with their TPA teammates. Both Aimee and Emma were very excited to talk about speech and debate and describe it as a valuable and fun experience. They worked their way up from the novice team and now compete on varsity.
Share
About Author
(0) Readers Comments