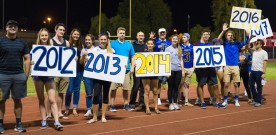 By Lillian Moffatt
What is homecoming? The purpose for homecoming is partially in its name – coming home to your graduate high school – but alumni hold a special place in their heart for the school that helped to get them where they are in life, concerning relationships, sports, and careers.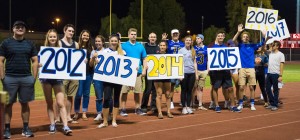 Alumni have a sense of pride in the school they graduated from and their school's football team since football is only the most popular sport in America. TPA alums watch the team that gave them life-lasting friendships and meet with other friends to share the pride.
TPA 2015 graduate and former football player Cameron Burgin, a football player at Mesa Community College, says TPA "opened up an alleyway for me to play collegiate sports and my friendships are still going on."
Some students who didn't go to TPA, but were still on the football team, were also impacted by its values of leadership, commitment, and dedication. Jesse Cozens and Caleb Gist, who graduated in 2015, were the two first home-schooled players on the Tempe Prep football team and were on the team when it went to state. Cozens says TPA "introduced me to working out and work ethic and I wouldn't be where I am football-wise [without it]."
All three of the former Tempe Prep football players attended the homecoming game with Gilbert Christian to visit with each other and support seniors who were freshmen when they themselves were seniors. Although the team was unable to beat Gilbert Christian, losing 46 to 38, they played as hard as they could.
Highlighting the game, Eddie Pivonka scored the first touchdown of the game by making a dive for the pylon, which started off the game strong. But Ahmad Jones says, "We lost because we were unable to do the fundamentals of football and we aren't playing fundamentally sound football."
Head coach Joshua Brittain believes the team is fighting an injury bug, which is likely why they've had a hard time with the mental side of football. The game after homecoming, Tempe Prep played Phoenix Christian and lost an unfortunate game, 65 to 15. The first quarter they led, 7-6, but after another valuable player, Darrell Bailey, was injured, the game got rough.
Coach Brittain says that he keeps their spirits up by saying, "In football, you got no choice; they keep coming after you, so you have to keep playing hard."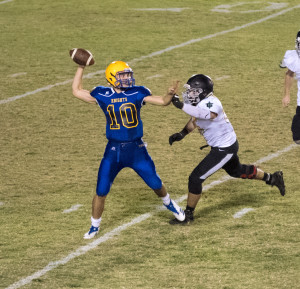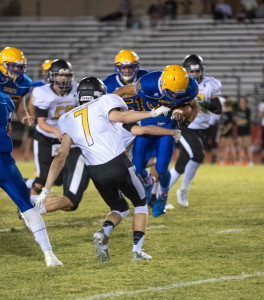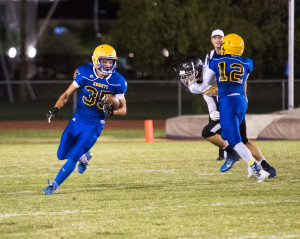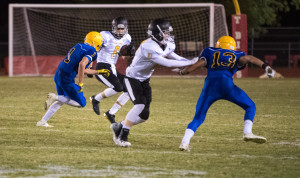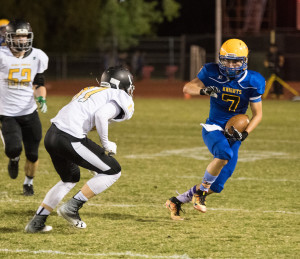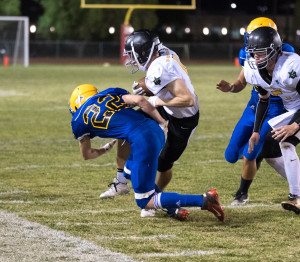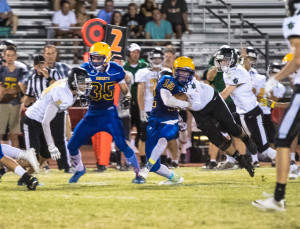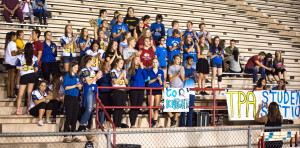 Share
About Author
(0) Readers Comments